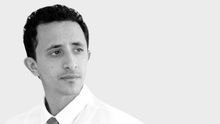 Commercial Property Manager
Born and raised in Darwin Ari has been involved in the Building and Real Estate industries since 2003. Having studied a Batchelor of Architectural Science at Charles Darwin and University of Sydney Ari opened his own design studio in 2004. Ari has worked on numerous significant commercial and Residential developments across Darwin and has also worked alongside Darwin's leading and award winning Architect's Hully Liveris Design Co. and Peddle Thorp. Seeking a career change Ari joined Ray White Commercial (NT) in 2009. With his vast knowledge of the building and council approval process Ari is able to provide developers and prospective tenants professional advice from concept to construction.
Ari has been senior commercial property manager since 2009 and is proud to have been involved with Ray White Commercial (NT) winning Team of the Year at the Ray White Commercial International awards in 2012.