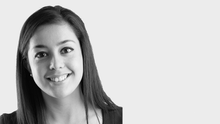 Kim has been a thriving, motivated and dedicated Property Manager within the real estate industry since early 2015. Initially starting as an assistant Property Manager and developing into the sole Residential Property Manager for Ray White City (NT), she endeavours to exceed expectations for all clients from day 1. Kim understands that communication is key and builds on dedication, loyalty and trust towards your investment and to you as a client. Kim has always had a passion for property, customer service, property styling & basically anything property related.
Kim has always found working for a renowned brand allows for stronger networking opportunities. Being able to learn on a continuous basis, she takes advantage of every learning opportunity whether it's attending conferences interstate, REINT courses, or even colleague discussions and tries to implement and grow her work ethic & knowledge based on these opportunities.
Working with a great support team at Ray White City (NT) and uses her strong negotiation skills to diffuse any issues that may arise for all parties involved. Due to this, she has never needed to attend NTCAT (Northern Territory Civil & Administrative Tribunal) .
Having a passion for sports and dancing. Kim channels her recreational energy in the local Rix Kix Dance School, Darwin for the last 3 years and enjoys the end of year performances. Dancing contemporary and hip-hop since she was little, she finds it to be a therapeutic release. Kim has completed 6 levels of the New Zealand Academy of Modern Dance and also an advanced level which allowed her to become a dance teacher at a local dance studio teaching a syllabus as well as her own choreography. Her passion for dance and teaching dance has given her the abilities to interact with people in a professional manner and also work effectively in a team environment. Volleyball and Basketball are Kims main sporting passions and hopes to prioritise herself in order to get into these sports again.
"I find when achieving results for my clients, it's personally the most rewarding feeling and motivates me to keep working hard, to ensure everyone receives the same personal service at a high standard with a successful result" – Kimberly Brown
Agent Reviews
Zohreh Zoe Dales - Darwin

I would like to take this opportunity to recognise an individual who not only is an ambassador for the Ray White Brand but also an example of what it means to give excellent service. Throughout our lease period with Ray White, Kimberley Brown has managed the property and our requirements with pure professionalism and class! Thank you Kimberley Brown for all your assistance and excellent communication skills. You are an asset to Ray White and to all the Landlords whos properties you manage so efficiently like it were your own home. I wish I could take you with us to our new rental property as our very own personal property manager because you truly care. I am certain that you will have a successful career as you are a 100% committed to excellence! Well done for doing your job so well that it exceeds expectations. Simply put... you are BRILLIANT! !!